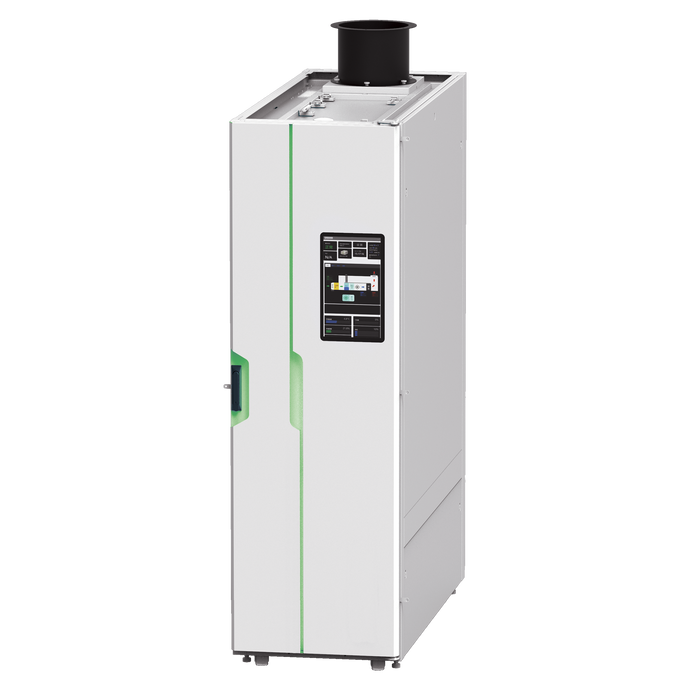 2kW Enterprise Data Center
Description
2kW 32U 1-Rack Natural Air Cooling Indoor Rated MDC
Applications
Enterprise Solutions

Small Businesses
Manufacturing
Retail Stores
Hotels
Streaming/Gaming
Smart Homes

Emergency Services
Feature Benefits:
Save Time

Prefabricated solutions deploy in approximately 50-60% less time than custom designed solutions
Prime can pre-wire the MDC to your spec so there's less set-up time at the site

Save Money

Natural Air Cooling uses 50% less electricity than standard HVAC solutions
Evaporative Cooling uses 75% less water than traditional water-based HVAC solutions

Rapid Deployment

Prefabricated solution requires less design time and prep at the site
Are portable and can be quickly deployed in emergency situations

Stable, Reliable & Scalable 

Everything is precision designed using the same components throughout the product line
All sensors, systems and structures are checked during production and after assembly and again on-site
Expansion is easy whether adding additional same model MDCs or expanding to a larger size with more racks as the platforms & components are consistent

Self-Regulating Climate Control

Each MDC's Programmable Logic Control is pre-programmed to the site's climate conditions but senses changes in temperature and relative humidity and adapts instantly
Summary:
PRIME's Modular Data Centers are a prefabricated and efficient solution for 5G Macro Sites and Enterprise applications. The Natural Air Cooling system cuts energy costs dramatically – using 75% less water and 50% less energy than traditional cooling solutions. The prefabricated structure integrates multiple physical infrastructure subsystems; all components are fully inspected and tested prior to the unit being shipped out to the customer. PRIME's MDC's are easy to operate and maintain.